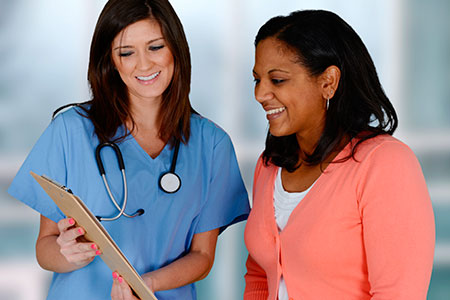 Dedicated to providing the most modern and comprehensive gynecological and obstetrical care, the Avery Center maintains the caring atmosphere of a small private practice while offering patients the breadth of experience and advanced treatment options of a large hospital group. Creating a warm, compassionate environment is the top priority at each of our Connecticut offices. Our entire staff strives to make each patient feel comfortable and relaxed by providing the one-on-one attention, respect and privacy they deserve.
In addition to the full range of gynecological and obstetrical services for patients from their very first exam through childbirth, menopause and beyond, The Avery Center is proud to now be providing elective services designed to enhance our patients' overall wellness by improving incontinence, vaginal laxity, sexual desire and satisfaction. We are proud to be the first practice in Connecticut to offer FemiLift, the breakthrough vaginal rejuvenation treatment from Alma Lasers that offers a safe, effective and painless solution for a variety of feminine issues and concerns. Our board-certified gynecologists also specialize in vaginal rejuvenation procedures such as labiaplasty, vaginoplasty, perineoplasty and clitoralplasty, as well as other treatments like the O Shot.
Our three conveniently-located Connecticut offices in Westport, Fairfield, and Norwalk are equipped with the latest diagnostic and therapeutic technologies, as well as a state-of-the-art digital medical record system that ensures utmost information safety and gives our physicians and medical staff the ability to collaborate and offer the highest level of patient care.